Catering by Pizzeria Rustica
Our RustiCater trailered wood oven can cater your special event for up to 150 people. We can provide wood-fired pizza, antipasto, salads, and gelato desserts for a catered dining experience or simply provide pizza to supplement your own food for your event. We also partner with many of the area's finest caterers should you desire wood-fired pizza as part of a catered fine dining experience for your guests.  We have been named one of the top 20 caterers in Colorado Springs by Expertise.com and we have been named the top pizzeria in Colorado by Tripping.com.
Half the fun is the show of the tossing of the pizza and watching pizzas cook in under two minutes in the 875-degree wood oven. Whether it is a wedding rehearsal dinner, birthday or office party, or an Air Force Academy football tailgate, your guests will always be impressed with our food and service. We can cater at most venues from South Denver to Pueblo and can even bring our own generator if you are off-grid.
We normally do 2-3 styles of pizzas, preset antipasti & salads. Most customers prefer a buffet-style presentation and we cook pizzas until you tell us to stop.
Costs include pricing listed below as well as an appearance fee to cover travel, fuel, propane, and wood. We also require a 110-volt outlet within 100ft of the site. A $25 per hour fee per Pizzaiolo with a 5 hour minimum per event will be applied.
Please email us with the date, size and location of your party and we will happily put a quote together for you.Email: info@pizzeriarustica.com.
The Pizzeria Rusticator Menu
ANTIPASTI
Insalata Mista (large): organic spring mix, market vegetables, white balsamic vinaigrette or Caesar dressing 11

Insalata Caprese: house made mozzarella, vine-ripened tomato, fresh basil, house pesto, tomato evoo, house-infused basil sea salt 11
Antipasto Misto chef's daily selection of wood roasted ,marinated & cured vegetables, olives, salumi, artisanal cheeses  17
PIZZE – $17 per pie
Cinque Formaggi – white pizza – house-made fior di latte mozzarella, sharp provolone, imported pecorino romano, parmesan & fontina cheeses, wood-roasted garlic & fresh italian parsley
Formaggi E Pollo- 5 cheeses, crushed san Marzano tomatoes, local chicken/tomato/basil sausage, red onion, pistachio, rosemary
Quattro Stagioni – crushed san Marzano tomatoes, capicola ham, market fresh mushrooms, baby black olives, artichoke hearts and house-made mozzarella
Margherita – crushed san Marzano tomatoes, fresh basil and our house-made mozzarella
Salsiccia – crushed san Marzano tomatoes, local wood-roasted sweet Italian sausage and our house-made mozzarella
Marinara – crushed san Marzano tomatoes ~ no cheese, topped with wood-roasted garlic and fresh oregano
Salumi – crushed san Marzano tomatoes, sopressata salami, spicy fennel salami and our house-made mozzarella
Quattro Verdure – crushed san Marzano tomatoes, wood-roasted red peppers & zucchini, red onions, baby black olives and house-made mozzarella
Pepperoni – crushed san Marzano tomatoes, pepperoni and our house-made mozzarella
Cheese – crushed san Marzano tomatoes, and our house-made mozzarella
Available vegetarian, vegan or gluten free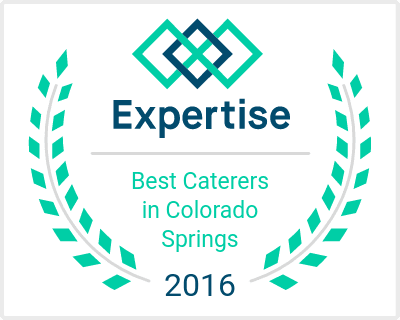 Consuming raw or undercooked meats, poultry, seafood, shellfish or eggs may increase your risk of food borne illness. Inform your server if you have food allergies.